7 Things to Know If You Wear Spectacles and Have a Pet
Let's admit, being optically challenged may not sound like a serious dysfunctionality, especially if you wear less number of diopters on your nose. But to the people who are forced to wear thick concave, convex, cylindrical or bifocal lenses in their less than fancy spectacles, it's a daily struggle none the less. Imagine waking up in the morning, or being in the shower and then not being able to 'see' your own glasses! Or not being able to recognize a known face without your glasses and then talking to them squinting in the wrong direction.
So if your optical crutches are diopter thick in concave, convex, cylindrical or bifocal variety, here are 5 tips for you especially if you have a furry friend at home.
1.

Keep out of reach - this one comes as a no brainer for doggos, no matter how trained, are bound to destroy items belonging to the owner, especially in their anger or boredom. Their strong teeth can chomp right through them while you chase them around the house upon discovery. Use the case the optical shops provide for storing all your spectacles and keep them on high shelves.


2.

Plastic frames for thicker lenses are a no - no doubt the trendy, colorful plastic frames look chic on you but if your lenses are dioptre thick, try to avoid them. Even if your optical power is low, a little game of tug of war with your dog involving headbutts may result in easy breakage. Metal frames with fewer joints or half a rim will save you from repeated trips to the opticians.
3.

Use the cleaning fabric for wiping - lazy us always look for a handy solution to wipe the dust and spots off for clearer vision but it's not a pocket friendly method. Cotton cloth may do the trick but scrubbing hard may result in scratches on your anti-glare, anti-reflection film coating, which will ultimately profit your optical shop. If your pet gives you wet kisses on your glasses, simply wash the saliva in water, dry the lenses and then gently use two fingers to wipe with the fabric that comes with the spectacle case and the restore your HD vision.


4. Avoid using any adhesive to repair - we muggles may wish for Hermione's quick spells to repair broken spectacles and save us loads of money but unfortunately, it isn't possible. Sadly, DIY repair techniques involving strong adhesive doesn't work on our spectacles for they have moving joints that bear the pressure of opening, closing and sitting perfectly curved on your face shape. Welding or ordering a new frame, are the common solutions provided by your optical shop. Using adhesive may simply add your fingerprints, and your pet's fur on the sensitive lenses.
5.

Wear contact lenses for a change - keeping spectacles on for long periods of time results in the formation of dark circles, sunken eyes, ridge marks on nose and also puts a strain on your peripheral vision. If possible, wear contact lenses during your working hours, preferably for a maximum 8 hours a day and always carry your spectacles with you for easy removal. Always wash your hands with soap before removing or applying contact lenses unless you want the spicy residues of your last meal tearing up your eyes. While exercising with your pets, performing heavy workouts or any sports activities, it's advisable to not wear glasses. Make sure you carry a trendy pair of sunglasses to protect your lenses from dirt and direct sunlight.


6. Protect your face in crowded spaces - Psychology says that each of us has a personal space of roughly one arm distance and it's encroachment by others make us feel vulnerable or uncomfortable. Well, make use of this social distancing personal space to protect your face for something as unsuspecting as a person running into you, a frightened dog, a reversing elbow etc for they may either damage your glasses or your face. Do not undermine those nose ridges that park your optical crutches on your nose. Any blow to them may result in shattered glass cutting up skin or damaging the eye, or if you are lucky, a subtle bruised nose bridge.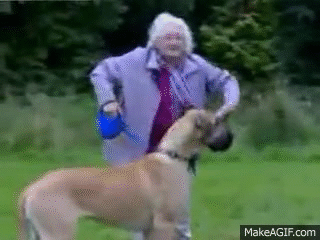 7.

Carry a spare pair of spectacles everywhere - we have already established the fact that spectacles are brittle and need protecting everywhere; hence as an added precaution, always carry an extra pair enclosed in its own case everywhere. Carry the case only in your backpack or handbag in such a way that nothing puts pressure on the case as this may result in unnecessary breakage. In this way, even if you are traveling and end up damaging your glasses and can't stay long enough to get it repaired, you don't have to risk being visually impaired for the rest of your trip.

The repeated lockdowns and the shattered economy have imposed many financial restrictions on us so much so that any optical maintenance may seem extravagant right now. Those bespectacled amongst us who are hard pressed for money may continue wearing loose fitting, scratch and crack ridden glasses for a few more years, especially if their diopters remain unchanged; but be cautious. Sometimes prevention is better than cure.